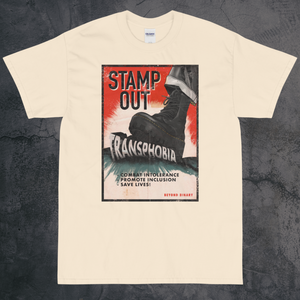 Stamp it out for good
Send a clear message this winter with the Stamp It Out tee. Everyone
deserves human rights, dignity, and a clear ally by their side.
Shop Now
Upcoming Releases...
Stay up to date with upcoming releases to get first dibs and exclusive discounts. Sign up for 10% OFF your next purchase.
SUBSCRIBE